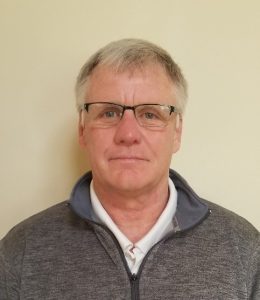 Tocoi Creek High School is excited to announce the hiring of Mike Kolakowski as a Physical Education Teacher and Head Football Coach for the newest high school in St. Johns County Florida.
Mike Kolakowski will be leading "Toro" Football for Tocoi Creek HS after a long career in collegiate football as a head coach and defensive coordinator. Coach Kolakowski has roots in Northwest Ohio as he played his college football at Ohio Northern University where he earned his bachelor's degree in health and physical education and began to shape his coaching philosophies of "team above self". During the interview process Kolakowski showed an enthusiastic knowledge to teaching sound fundamental football that led to player execution within the game and instilled a passion for success with the players. "Toro" offense, defense, and special team's will have "sound teaching progressions" that will be simplistic in nature that are based on "alignment, keys, responsibilities and techniques", coaches will be patient and not short cut fundamentals for schemes. He stated, "that he is a true believer in playing to the strengths of our personnel schematically. Players will outweigh the scheme 100% of the time and the coaching staff will mold our scheme to fit our players." He will build the TCHS Football brand of "PLAY HARD and PLAY PHYSICAL".
Coach Kolakowski joins us from Findlay University where he was the defensive coordinator for the past two seasons. In 2019 his defensive unit allowed just 21.9 points per game and saw seven players earn all-conference honors and he coached the G-MAC Defensive Player of the Year. During his career he has coached at the D-I to D-III levels of college football and has had players earn regional "Player of the Year" and four "All-American" awards. Prior to his time with the Oilers, he spent six seasons as the defensive coordinator/linebacker's coach at NCAA Division I FCS program, Mercer University where he helped coach one of the top defenses in the Southern Conference. Prior to his time at Mercer, Kolakowski has filled or shared the role of defensive coordinator at Youngstown State University (2004-06), University of Cincinnati (2003), California University of Pennsylvania (2002). He also spent five years as a head coach at the NCAA Division II level, coaching for California University of Pennsylvania from 1996-2001.
Coach Kolakowski will build the initial football staff with like-minded, diverse members that will include people with high character, a strong work ethic, and are reliable. The coaches will prioritize character/athletic/academic development with the players, while getting these players involved with the community and to prepare them for post-secondary opportunities. ". He has tremendous enthusiasm, football experience, he will bring a high energy approach, and a sound knowledge base of the game of football to TCHS and the World Golf Village community. His foundation of "team before self and holding players accountable to a high standard" aligns with the vision for our school. The program will be able to adapt to the ever-changing society but remain committed to our core values. Our players will graduate as hardworking student athletes, great citizens, and champions on and off the field. "It's a great honor to be named as the first Head Football coach at Tocoi Creek high school. What an exciting opportunity to be on the ground floor of a new high school program. Our players and staff will embrace the challenges ahead "We will build a program not just a team." TCHS Principal, Jay Willets shared, "Coach Kolakowski will be a wonderful resource leader and educator to TCHS and the World Golf Community! I am excited to see how our young men and women respond to his energetic personality, collegiate experience and positive vision on developing strong athletes of character".
We are inviting all Tocoi Creek HS families to join us in the March 25th "Toro Pep Rally" beginning at 6pm in a zoom platform to hear more from Coach Kolakowski and his vision for TCHS Football.