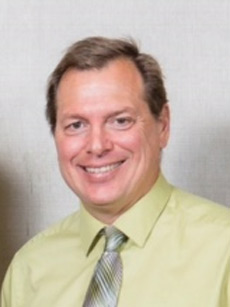 Tocoi Creek High School is excited to announce the hiring of Robert Bruns as Social Studies Teacher and Head Swimming and Diving Coach for the newest high school in St. Johns County Florida.
Mr. Bruns is coming to Tocoi Creek with an extensive background in education, this is his 24th year teaching and is coming to us from Bartram Trail HS where he has taught AP History classes. Mr. Bruns is a seasoned teacher of academics as well as in the swimming and diving venue. His vision for TCHS Swimming and Diving aligns itself with the overall school vision of Tocoi Creek HS. He is bringing a tremendous amount of successful coaching experience and an acute ability to bring the best out of all levels of athletes in his program. He will set the expectations high for all students and athletes that will challenge them daily to work for success.
Coach Bruns is a former high school, USS, and collegiate swimmer. He has competed on the national level and still competes in master's swim meets in Florida. He has been coaching high school, United States Swimming, and NCAA Division III swimming and diving programs since 1984 and has been fortunate to coach numerous National, Jr. National, All-American swimmers and divers within his programs. He was chosen by the National Federation of High Schools as their "Coach of the Year" for the Southeast in 2017 and has been "Coach of the Year" for the St. Johns River Athletic Conference numerous times. He led Bartram Trail High School men's team to a 3A- State Runner-up award in 2018 and his women's teams were the 3A – State Runner-up in 2015, 2017, 2018 and won the 3A State Championship in 2016.
In the interview process, Bruns showed an excitement for starting a new swimming and diving program, also being involved with the local youth swim programs in the World Golf Village community and having the opportunity to be the first to set traditions that raise the bar of success for athletes and coaches that come to TCHS. TCHS Principal, Jay Willets shared "Coach Bruns deep experience in academic and aquatic program will bring amazing opportunities for our Toros in both the classroom as well as on the swim deck.
We are inviting all Tocoi Creek HS families to join us in the March 25th "Toro Pep Rally" beginning at 6pm via a zoom platform to hear more from Coach Bruns and his vision for TCHS Swimming and Diving.