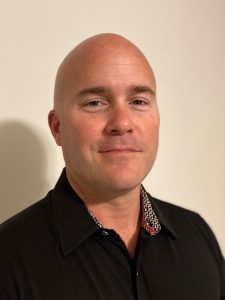 Tocoi Creek High School is excited to announce the hiring of Tiegh Collins as a Teacher, Head Cross Country Coach, and Head Coach for the newest high school in St. Johns County Florida.
Mr. Collins comes to Tocoi Creek HS after spending 11 years at St. Augustine HS teaching Social Studies, as the Head Cross Country and Track coach. As an educator Mr. Collins has taught many different levels of Economics, Government, and World History. The past 6 years he has enjoyed focusing on economic literacy and helping the students begin to navigate the world outside of high school. His ability to communicate effectively with his students and bringing a wealth of knowledge from his real-world experiences has led him to be one of the most effective teachers and coaches in the area. His consistency in day to day operations of his team or classroom along with his ability to hold his athletes to a high standard, while earning their trust and confidence, aligns with the vision for Tocoi Creek HS. This effective teaching/coaching ability was recognized by the SAHS faculty and administration as the 2011 "Rookie Teacher of the Year" and he received the "Jeff Holt Victory with Honor" Coach of the Year for SAHS Athletics.
Tiegh Collins came to running through the sport of Triathlon. While swimming in high school, he found that he could also be competitive in the running realm. Soon after high school he made the transition to distance running where he ran for Flagler College (2003-2005). After graduating with his B.A. in secondary Education/History, he started a personal training company focused on sports performance and general wellbeing. In 2001, Mr. Collins became an active beach lifeguard and he still competes in lifeguard competitions along with local 5ks.
Coach Tiegh Collins has led his teams to numerous district, regional and state tournament appearances. Winning district titles in swimming at Menendez in 2007 and 2008. At St. Augustine his Cross-Country teams, while competing against the top competition in the state, still flourished by winning districts titles in 2013, 2019, and 2020. The SAHS teams had three top ten State finishes, the Girls team was the regional champion in 2019 and ended the year as the FHSAA Class 3A State Runner-up. This success led to multiple recognitions like All St. Johns County and All St. Johns River Athletic Conference runners and he was voted by his coaching peers as the SJRAC Cross Country "Coach of the Year" in 2019.
Mr. Collins is extremely excited about the opportunity to build a community full of new traditions and experiences that will take all Tocoi Creek students to the next level both academically and athletically. His goal is to be a positive force that helps turn TCHS into a place the community is proud of.
TCHS Principal, Jay Willets shared, "I have had the opportunity to both work with Coach Collins as well as see his leadership in building quality athletic programs in the St. Augustine community. I am excited to have the opportunity to work beside Tiegh again in building our Toro athletic program."
We are inviting all Tocoi Creek HS families to join us in the March 25th "Toro Pep Rally" beginning at 6pm in a zoom platform to hear more from Coach Collins and his vision for TCHS Cross Country.