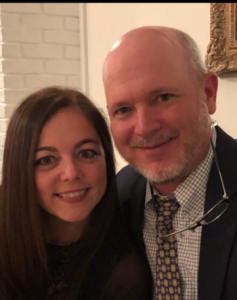 Tocoi Creek High School is excited to announce the hiring of Bryan Hinman as the Head Girls Golf Coach for the newest high school in St. Johns County Florida.
Bryan Hinman is a 25-year St. Johns County resident and has served on numerous athletic boards within the county, including the Flagler College Saints Athletics Advisory Board as well as the Police Athletic League for the St Johns County Sherriff's Department. The experiences through playing multi sports while growing up and coaching here locally has helped to shape his philosophy of coaching. He emphasized in our interview, that the TCHS golf program will create an atmosphere that athletes can flourish, and the experience will be second to none that enhances the time at Tocoi Creek HS. The athletes will have "fun" within the competitive atmosphere.
He is joining the Tocoi Creek Toro's Athletic staff after stops at St. Augustine High School as an assistant baseball and golf coach, at St. Joseph Academy as head baseball coach and Athletic Director.
As a baseball coach, he saw his teams compete for four championships in six years. He was a two-time recipient of the Jeff Holt "Coach of the Year" Award for Pursuing Victory with Honor. Bryan served as the baseball commissioner for the St Johns County Middle School Athletic Association during its inception in 2008. During his time as co-Athletic Director at St. Joseph Academy, the school experienced great athletic success with multiple district championships and state finalists.
Bryan and his wife Kimberly, a St. Johns County teacher, have three boys. Thompson is a graduate of the University of North Florida and currently serves in the Army National Guard. Carter, a graduate of St. Joseph Academy, along with his wife Jillian, is currently serving in the U.S. Navy. Camden is currently attending the University of North Florida.
Outside of the golf course you will see Mr. Hinman involved in multiple events in and around TCHS and is looking forward to involvement with the World Golf Village community. He is excited about being one of the first to set traditions that raise the bar of success for athletes and coaches that come to TCHS.
TCHS Principal, Jay Willets share, "We are thrilled and fortunate to have Coach Hinman as our 1st Head Girls Golf Coach. His community centered experience and passion for athletic program development and will be an amazing match to our talent at TCHS."
We are inviting all Tocoi Creek HS families to join us in the March 25th "Toro Pep Rally" beginning at 6pm in a zoom platform to hear more from Coach Bryan Hinman for more of his vision for TCHS Golf.