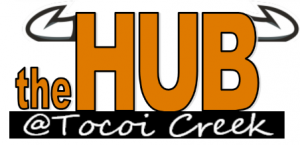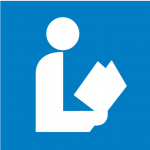 Parental Choice Library Book Restriction Form
Parents may utilize this form to restrict titles their child may check out in the school library. Please complete the form and return it to your child's teacher or librarian.
This form is only required when a parent is seeking to restrict access to materials in the media center.
The Hub at Tocoi Creek High School is more than a library or media center. It is a place where students and staff can gather to communicate, collaborate, create, learn, and explore. A variety of resources and equipment are available to enhance the learning and teaching experience. These resources include books, magazines, eBooks, audiobooks, 3D printers, laser cutters, technology tools, building materials, career portals, and more. Also, while there, students and staff are encouraged  to refuel, rejuvenate, and catch up with peers at the coffee bar.
The Hub will be open daily from 8:30 am-4:00pm and extra hours based on student and staff needs.
I'm looking forward to seeing you at The Hub — where education and inspiration meet at the center of activity. For more information or if you have questions, feel free to email me, Kristen Rusnak, Media Specialist, at [email protected].
Need help using TCHS eBooks or digital audiobooks?
Click here!