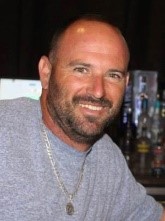 Tocoi Creek High School is excited to announce the hiring of Phil Wisser as Mathematics teacher and Head Baseball Coach for the newest high school in St. Johns County Florida.
Coach Phil Wisser was born and raised in Miami, FL and is familiar with St. Augustine as he graduated from Flagler College with a bachelor's degree in Sport Management and a Minor in business in 2003. After graduation, he worked for the Asheville Tourists (Minor League Affiliate of the Colorado Rockies) where he pursued a dream of working in professional baseball. When the internship was completed, one of his coaches asked for his assistance with his high school team and that is when he found his true calling. One year later, Coach Wisser became one of the youngest Head Coaches in Miami at 23 years old at Miami Springs Senior High School in 2005. Gaining experience with stops as the head coach at Coral Gables Senior HS from 2008-17 and the last four years as a teacher and coach at St. Joseph's Academy, has led to a 17-year career in teaching all levels of Mathematics and coaching. Coach Wisser will be teaching Algebra initially in the first year of TCHS.
Coach Wisser's teams have made nine FHSAA regional baseball tournament appearances, has had eighteen first team "All County" selections, he has sent players to all levels of college baseball, and has coached multiple players that have had a chance play professionally, including one currently in the Major Leagues the Chicago White Sox. In our hiring process, Coach Wisser pointed to being a competitor, developing a competitive environment, and striving to be a winner has helped to lead to much of this success. However, he has realized over the years the biggest success is the opportunity for his players to continue their careers at the next level in baseball and life. He stresses the importance of academics and how the word student comes first when referring to our players as "student athletes." He continues to hold his players accountable to the "little things" that all make student athletes successful. He expressed that using the game of baseball to teach the players about life, how the game relates to the real world, and how baseball will challenge them to handle multiple adverse situations can help players to develop them for their future.
TCHS Principal, Jay Willets shared "Coach Wisser's deep experience in academic and coaching will bring amazing opportunities for our Toros in both the classroom as well as on the baseball diamond."
Coach Wisser is excited for the opportunity to build a program from the ground up. He is looking forward to seeing the programs growth in the years to come, working with the World Golf Village Community, and having the opportunity to be the first to set traditions that raise the bar of success for athletes that come to TCHS is a challenge that he is looking forward to.